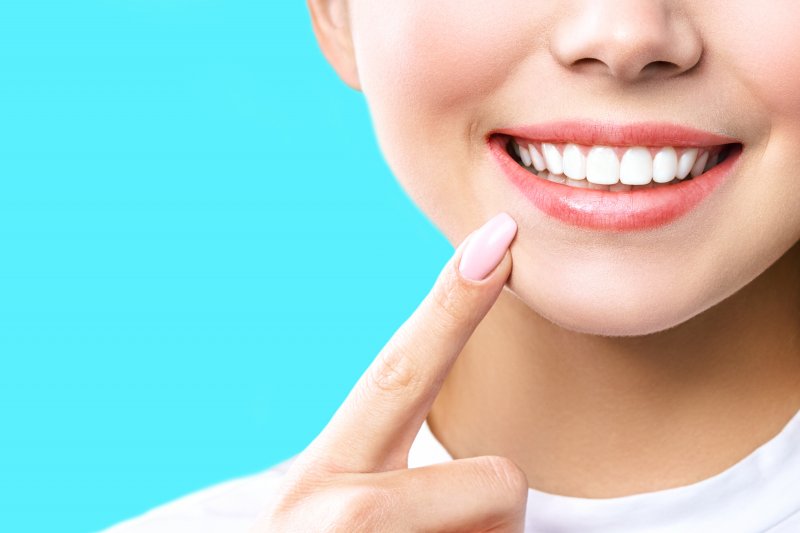 Research has shown that 71% of adults who are currently a part of or getting ready to enter the workforce are actively seeking out new opportunities. Whether you're job-hunting or applying for an internal promotion, the reality is: you've got a lot of competition! If you're looking for a leg up, brightening your smile with professional teeth whitening can help you stand out from the crowd. Here's how it can increase your chances of professional success.
What Research Says About Teeth Whitening and Professional Success
Studies have shown that people who have whiter teeth have more positive attributes than those with stained or discolored teeth in the following variables: financial success, trustworthiness, and professional success. When you're interviewing for a job, it's likely with someone you've never met before – so first impressions are important. A bright, white smile can help you look younger and more personable.
One study in particular from Kelton Research held simulated job interviews which found that participants with whitened teeth were 58% more likely to be hired. In addition, 53% of them received a larger salary offer, 61% were viewed as more confident in their abilities, and 65% were seen as more professional.
Showing off your pearly whites portrays you as an outgoing individual who takes care of their oral health and appearance. A smile puts people at ease, and if your employer thinks you look trustworthy, they just might feel like you're capable of the job.
Which One is Right for Me? Professional vs. Store-Bought Teeth Whitening
You may have seen teeth-whitening products on the shelves of your local convenience or grocery store. In recent years, brightening your smile from home has become increasingly popular for its convenience and accessibility. That being said, just because something is widely regarded doesn't mean it's necessarily better.
Professional whitening is always the best option if you want long-lasting, reliable results. You'll be able to brighten your smile by several shades within one session with your dentist or two weeks with a take-home kit.
The truth is, using whitening products that haven't been vetted by your dentist can be dangerous for your smile. And, you won't even get as striking of results. Your dentist will give you something that has stronger whitening agents than store-bought alternatives that they know is safe for use.
Ask your dentist what professional teeth whitening options they have available at their practice so you can ace your next interview and achieve professional success!
About the Author
At New U Dentures & Implants, your oral health is in the capable hands of the esteemed Dr. Mark R. Guillory. He has been enhancing and restoring patient smiles for over 20 years. Dr. Guillory offers both in-office and take-home professional whitening treatments to match your desired shade. If you want a brighter smile with long-lasting results, contact Dr. Guillory through his website or by phone at (281) 592-6398.