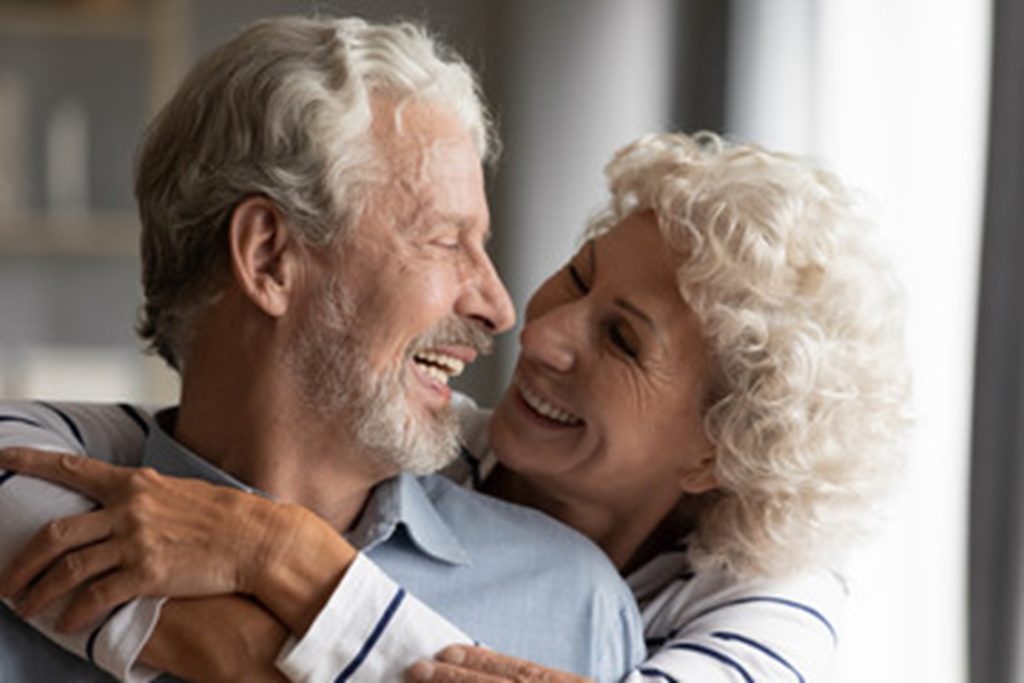 If you've recently received implant dentures, congratulations on your new smile! These awesome substitutes look, feel, and function very similarly to your natural teeth, and you'll probably be very satisfied with your results and immediately notice a huge difference! However, you might be wondering about the adjustment period—you want your new implant dentures to last, but you're not sure what to expect right off the bat. Here are some tips to help you adjust to your implant dentures.
#1. Practice Speaking
One of the most difficult parts of adjusting to implant-supported dentures is learning how to talk normally again. Traditional dentures can slip and slide around your mouth when you speak, and even fall out—but implant dentures are fused with your jawbone, meaning they're staying put. But this also means that you'll have to practice speaking with them to become accustomed to how they feel inside of your mouth. Practice makes perfect; you might feel insecure at first, but you'll get the hang of talking with your implant dentures in no time at all.
#2. Be Mindful of What You Eat
It can take several weeks for your mouth to adjust to implant-supported dentures, and the process might involve some soreness. To help with this, you should stick to a diet of soft foods that don't require much chewing—things like smoothies and milkshakes are great, as well as oatmeal, applesauce, and bananas. Gradually work up to harder foods after the first week or two.
Try to avoid foods with excessive sugar, as they can greatly increase the risk of damage to the gums which can lead to implant failure. You should also drink plenty of water—not only is it the absolute best beverage for your body, but it helps to wash away bacteria and food particles inside your mouth.
#3. Implement Good Oral Hygiene Habits
While limiting sugar consumption will go a long way, it's all for nothing if you don't keep your mouth clean! Be sure to consistently brush and floss your teeth daily and consider using a mouthwash. Even though tooth decay is no longer a risk with dentures, you can still damage your dentures if you don't take care of them. Periodontal (gum) disease still poses a threat.
#4. Have Patience
The adjustment process to your dentures might take you several weeks, but the long-term benefits will last you well beyond a decade if you take good care of your mouth. That said, don't become discouraged if things seem difficult at first. Compared to the time it took for your implant sites to heal, this adjustment period is nothing at all; and your new smile is worth it!
Implant-supported dentures are an incredible solution for a compromised smile, and you shouldn't let the adjustment process deter you from achieving your smile goals.
About the Practice
New U Dentures & Implants proudly serves patients in the Cleveland, TX community under the leadership of Dr. Mark R. Guillory. Dr. Guillory received his dental doctorate from Meharry Medical College in Nashville, TN and has over two decades of experience and expertise in a wide variety of fields. His practice offers many different services including dental implants and dentures. If you'd like to schedule an appointment, feel free to contact Dr. Guillory on his website or by phone: (281) 592-6398.